Take a Tour of
Kentucky Cooperage
Our friendly tour guide will give you a behind-the-scenes look at how we craft barrels.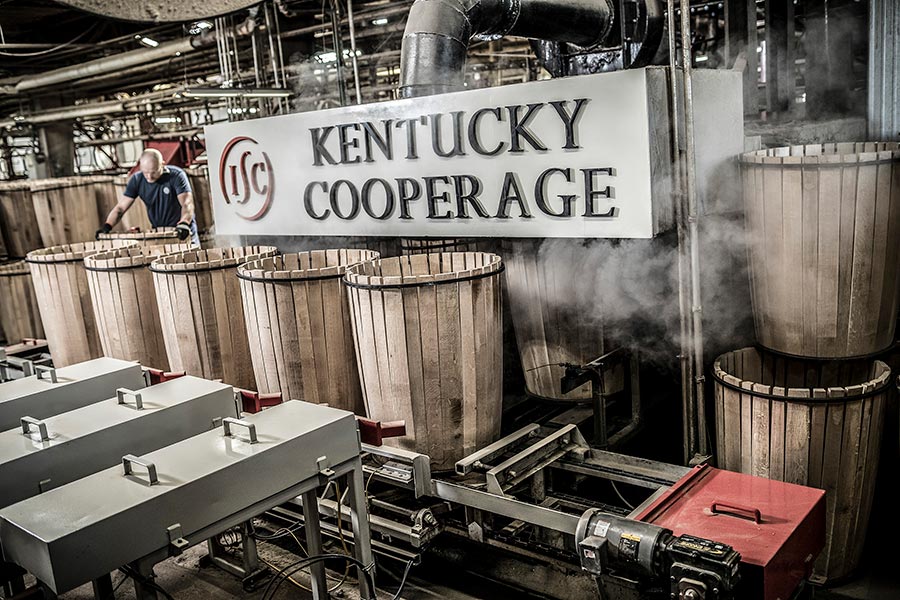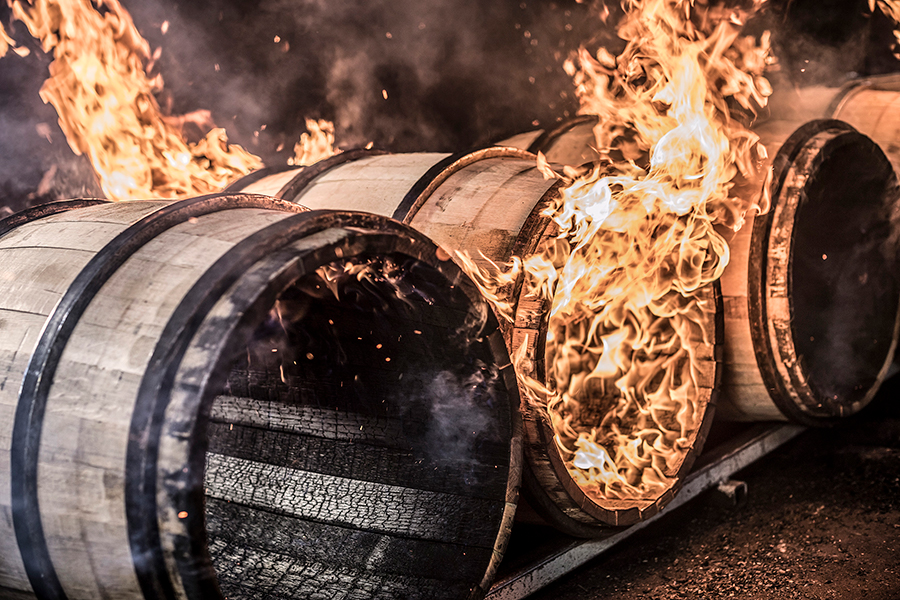 *Tours based on availability. Purchase your ticket online or call to guarantee your spot on the tour.
Shop Barrel Products
AT THE KENTUCKY COOPERAGE GIFT SHOP
Visit our gift shop inside the Kentucky Cooperage Visitor's Center for ISC Barrels apparel, All Fired Up About Bourbon rocks glasses and steins, small format barrels, used barrel staves and more. Can't make it to the Visitor's Center? Shop online for the same great products.
Address: 711B E Main St, Lebanon, KY 40033
Phone: (270) 402-8009
Kentucky Cooperage Visitor Center is located across the road from Kentucky Cooperage. Tours start and end at the Visitor Center.
This is a tour that pulled the entire bourbon experience and distilling together. After exploring several distilleries in the Bardstown area and seeing bourbon being aged in thousands of white... read more oak toasted or charred barrels this tour provided insight into the flavors that determine the myriad of bourbon flavors. Incredible! This is such an important part of making bourbon and should not be missed on any trip to the Bourbon Trail. Barrels are expertly crafted coopers who follow the exact specifications from each distillery. This is a very physical and demanding process and each employee must be hardy, strong and able to keep up with this fast paced manufacturing process. Truly amazing, the value of white oak! Don't miss this tour!

BarbaraN1783


November 11, 2022

A must-see part of any Bourbon Trail experience. American artistry and craftsmanship is at center stage here. Hard workers turn out the best barrels in the business.

zorgdoff


October 2, 2022

This was worth the trip. It was recommended by our host Sam at Makers Mark. What an interest tour as to how the barrels are made. Wanted to bring home... read more a stay but to big to fix in my carryon. If you are near Bardstown doing the half dozen distillery tours try to fit this in. Worth it. By the wat the Cedarwood Restaurant is right around corner for breakfast or lunch.

timothy m


September 28, 2022